New on LowEndTalk? Please read our 'Community Rules' by clicking on it in the right menu!
SSD VPS - $4/m or $36/Year + VPS Reseller API - SSD +FreeBlesta +KVM Dewlance®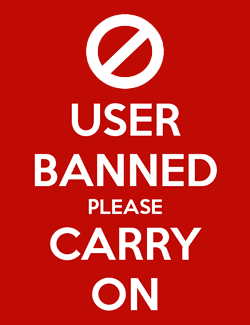 DewlanceVPS
Member
Good News, Dewlance® released API with WHMCS Module which will allow you to Resale our VPS from your WHMCS. Join our VPS Reseller Program


Get a Linux SSD VPS at just $4 month.
- Debian VPS
- CentOS
- Ubuntu 18.04
- Arch Linux
- Rocket.Chat VPS (1 Click Installer)
- Docker (1 Click Installer)
- OpenVPN (1 Click Installer)
- Other Linux OS


Server Location
- Chicago

Payment Method
- PayPal
- Bitcoin
- CoinPayments
- PayUMoney
- PerfectMoney
- OKPay
- NEFT


Linux KVM VPS
20GB Disk
1GB RAM
1000GB Bandwidth
2 vCPU Core
Full Root SSH Access
1 Dedicated IP Address
OS: Debian, CentOS, Ubuntu, ArchLinux, RocketChat + CentOS, etc..
SolusVM Control Panel
KVM Virtualization
SSD Disk
Instant Setup

Price: $4/mo
Order Linux VPS




Our Linux VPS plan is best for cPanel/DA server. Affordable price, Fast speed and easy to reinstall OS from Control Panel + VNC Access.




Update: 16, July, 2018

Some of Competitor using fake account to defame us so I am posting Read/Write speed of node:

Write speed test:

[[email protected] ~]# dd if=/dev/zero of=./largefile bs=1M count=1024 1024+0 records in 1024+0 records out 1073741824 bytes (1.1 GB) copied, 0.594999 s, 1.8 GB/s


Read Speed:

[[email protected] ~]# dd if=./largefile of=/dev/null bs=4k 262144+0 records in 262144+0 records out 1073741824 bytes (1.1 GB) copied, 0.405184 s, 2.7 GB/s

On your VPS you will get Read/Write speed near about 280/MB/s

Internet speed is also fast.

Competitors can't compete with us in pricing, Speed and also Free Blesta billing software offer stop them, Most of even closed. Our company is 9+ year old. You can try our VPS plan.



Cheap $9/Year Hosting
(US/UK/Canada/ES)
-
Cheap Windows VPS Hosting
from
Dewlance
& Linux Xen VPS at low price.
PreMadeKb.com WHMCS/Blesta Readymade Knowledgebase
Tagged: